Master's Charity

Helping Aimee, a Rett Syndrome young girl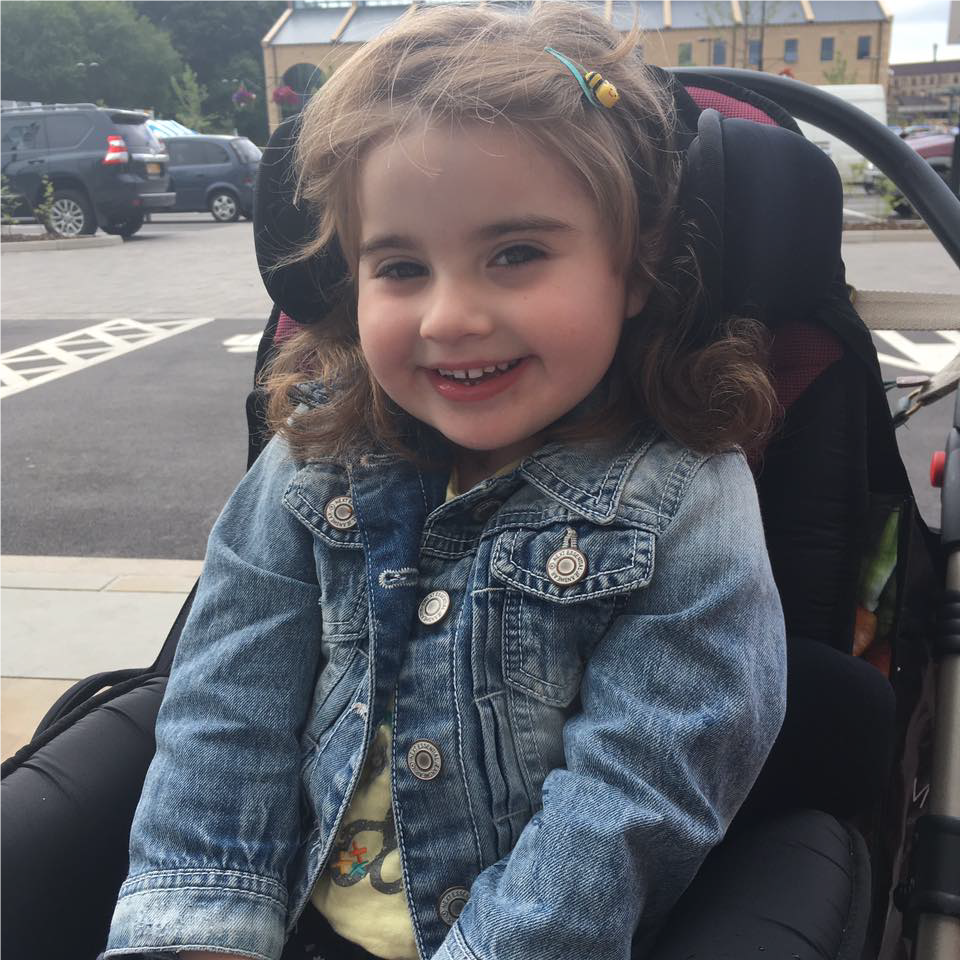 Members and guests of the Royal Brunswick Lodge No 296 recognised the needs of Aimee, who is 5 years old and lives with her parents and younger sister.
In 2014 Aimee was diagnosed with Rett Syndrome, a rare and life limiting genetic disorder that affects 1 in 12,000 girls and, on the extremely rare occasion, boys, as the mutation in the gene is in the X chromosome.
Aimee enjoys life to the full, she loves attending school and Church, she enjoys music, stories, dolls and all things Disney.
In order to communicate Aimee has needed an eye gaze device; a computer that picks up her eye movement and that she is able to sentence build with to speak to us and tell her what she needs or would like.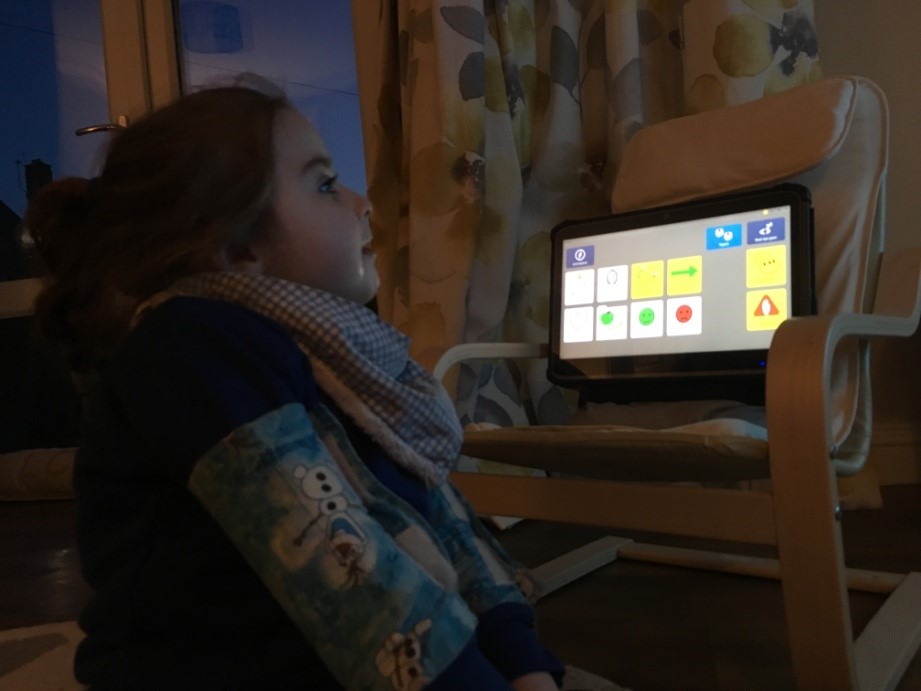 As a result of their Installation Dinner, and other events the Worshipful Master Martyn Poole was able to make a presentation of a cheque for £560.00. This money has helped with other donations, including a further £200.00 from Amadeus Lodge No 9539 to enable the purchase for Aimee of the Eye Gaze technology.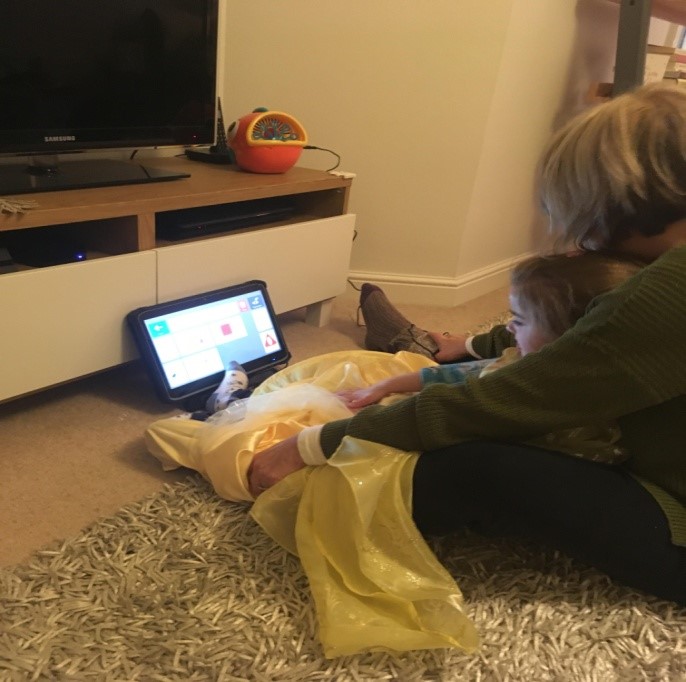 Her parents Ant and Sarah seen with her here would like to thank everyone who has helped us to reach the target and achieve this technology for Aimee. In time she will be able to put together full sentences to be able to speak to us all.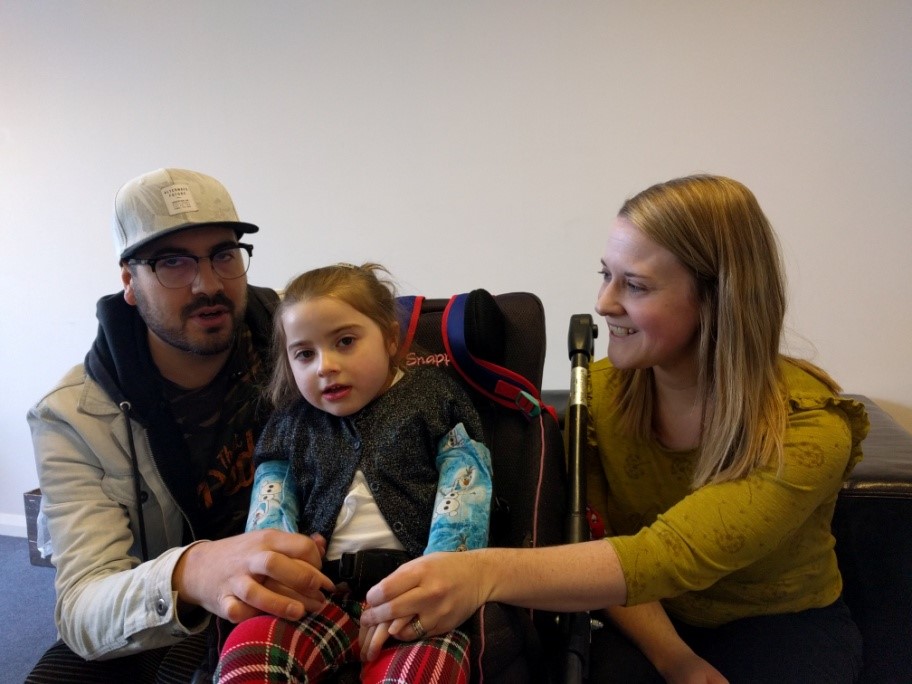 Aimee would also like to donate to Rett UK – the only UK charity providing professional support, information and advice to families living with Rett.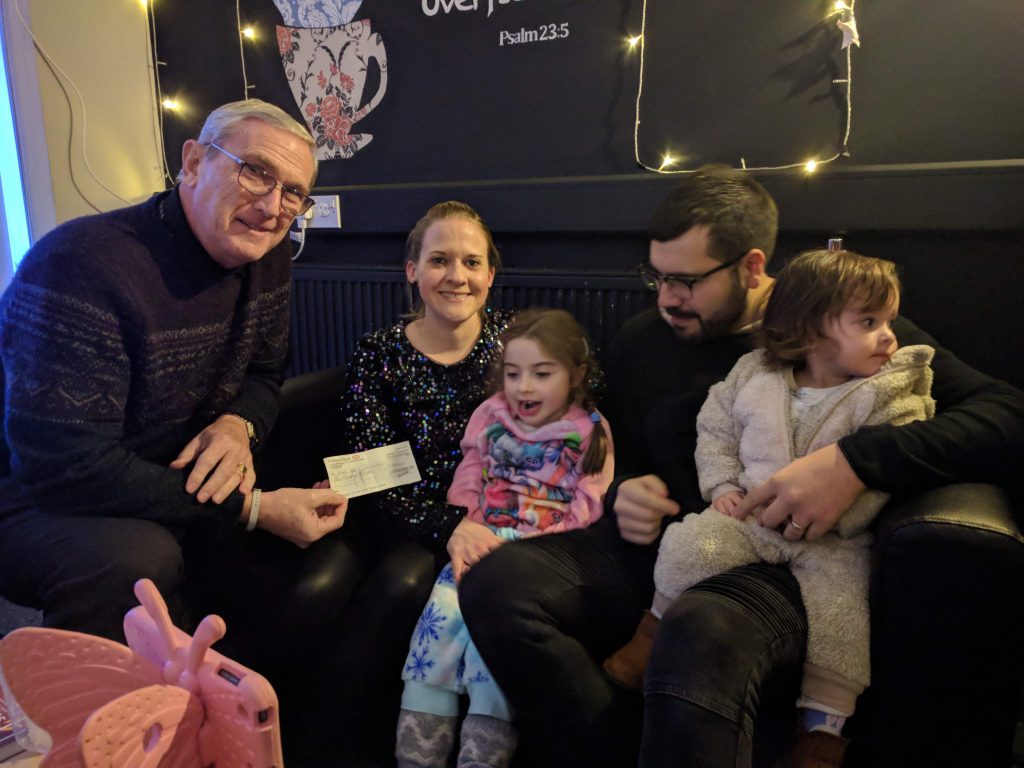 Further fund raising by Royal Brunswick, throughout the year 2018 has meant we were also able help her parents with the costs of adapting their car to Aimee's needs, and December we presented a further £1000.00 to her.