12th December 2022
We had a great evening at our installation night, looking forward to see what 2023 will bring. Thanks to all the visiting Brethren and Tapton Hall for the amazing Christmas meal.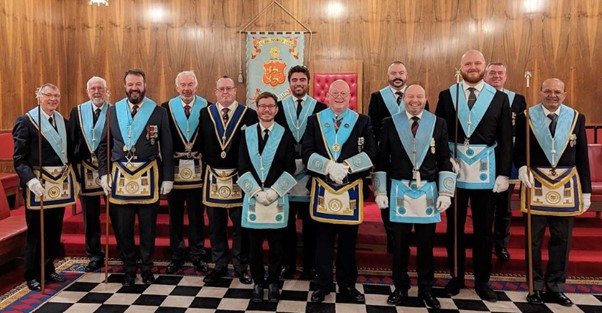 20th August 2022
The brethren and friends of Royal Brunswick Lodge came together for the annual BBQ. Once again the day was fantastic success and huge thanks have to go to W.Bro Hemingway and his wife Cath for hosting and to W.Bro Housman for his fine work on the grill.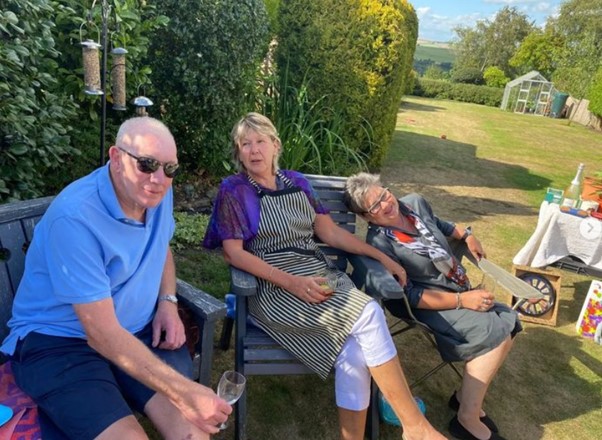 6th August 2022
This afternoon a number of the lodge members gathered to compete for the Nick Wright Memorial Plate. This year's activity was tactical rifle shooting and after a fiercely competitive contest Bro. Jan Davies emerged victorious.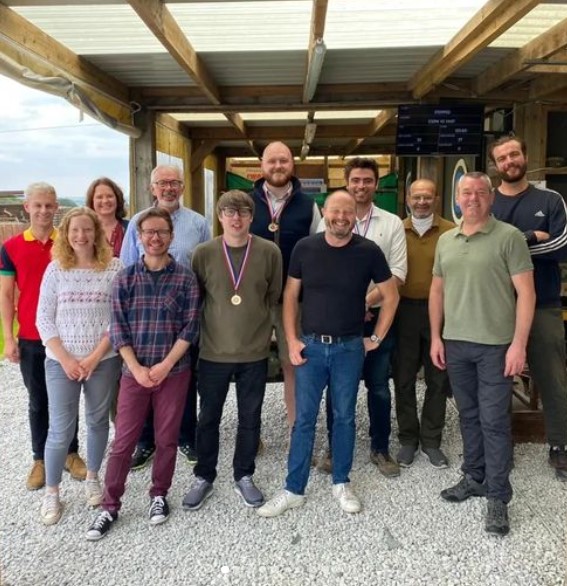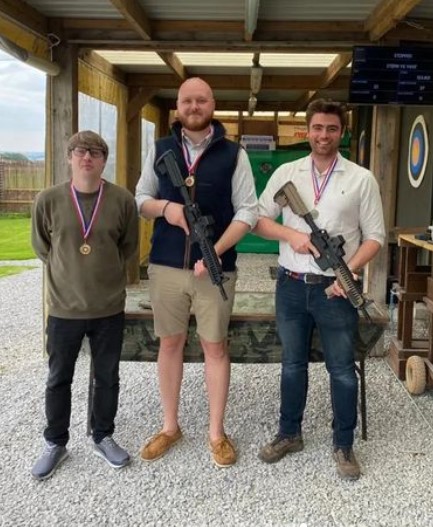 1st July 2022
The annual Sheffield Masonic Golf Day was held at the College Pines Golf Club in Worksop. This year's event was dedicated to Worshipful Brother Martyn Poole (RBL 296) who sadly passed away last December. Martyn was a very keen golfer and had dedicated a lot of time organising this event for many years.
Worshipful Brother Martyn's wife Iris and Worshipful Brother Brian Littlejohn, SGD APGM joined the players for the buffet and presentation ceremony in the evening.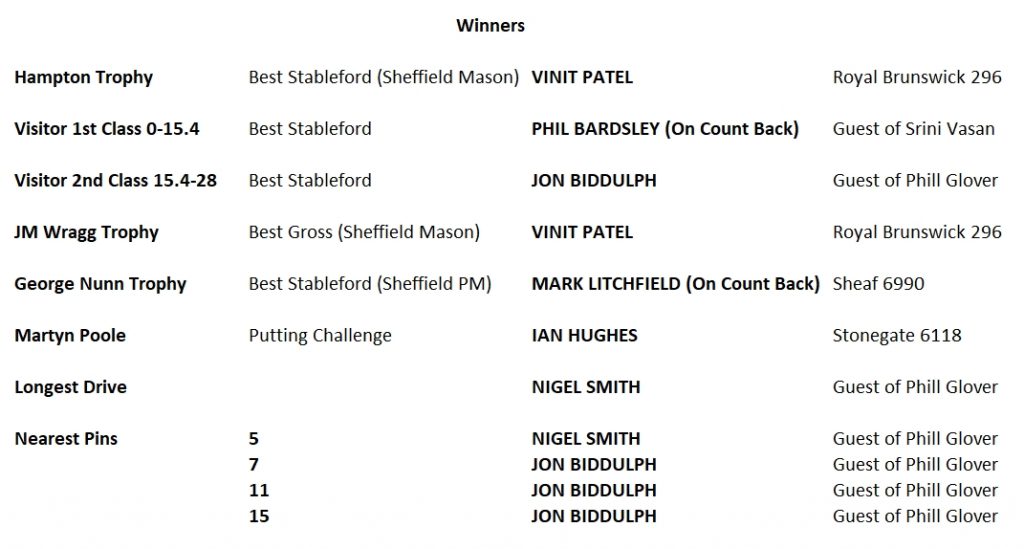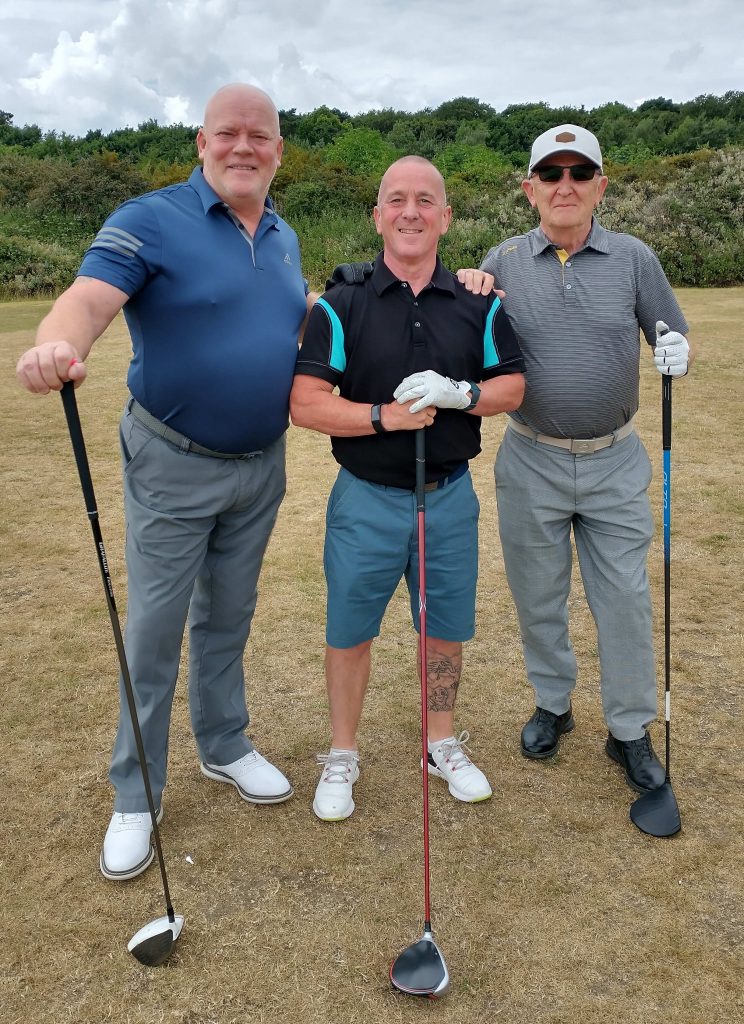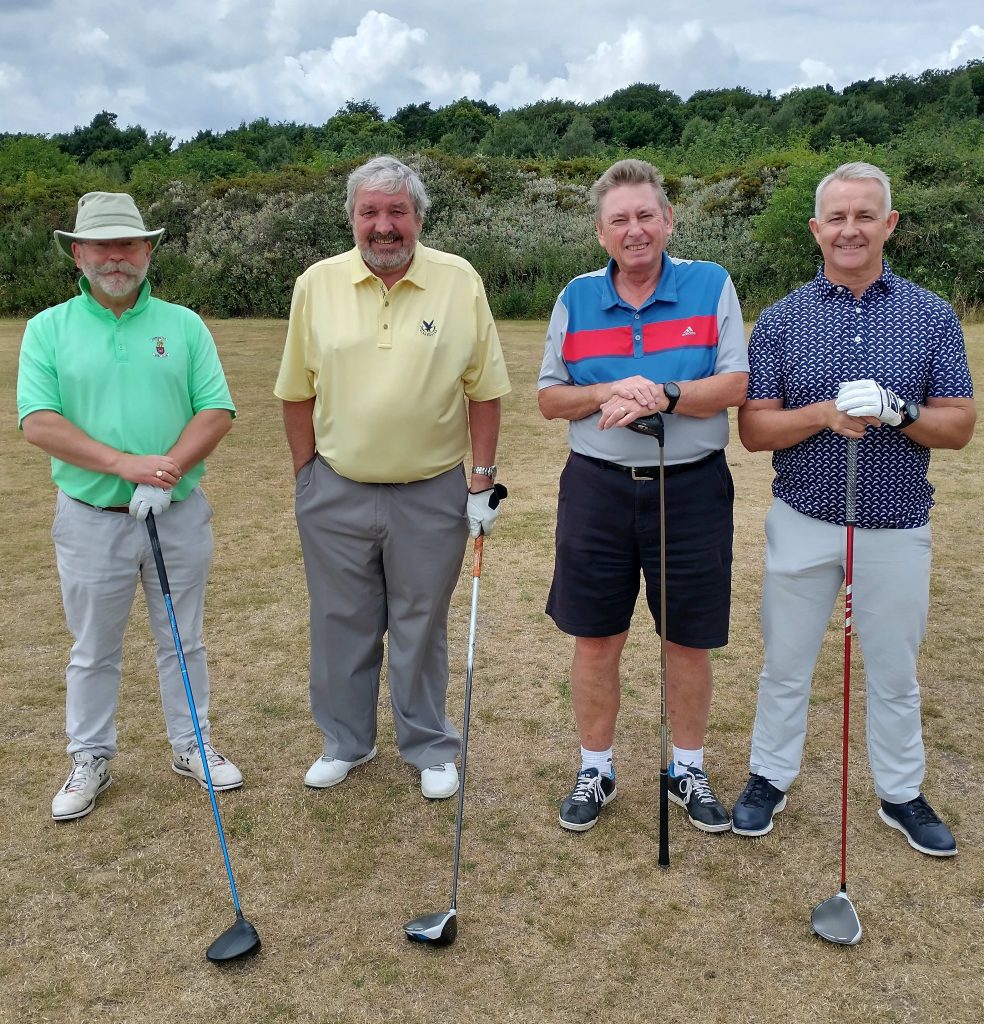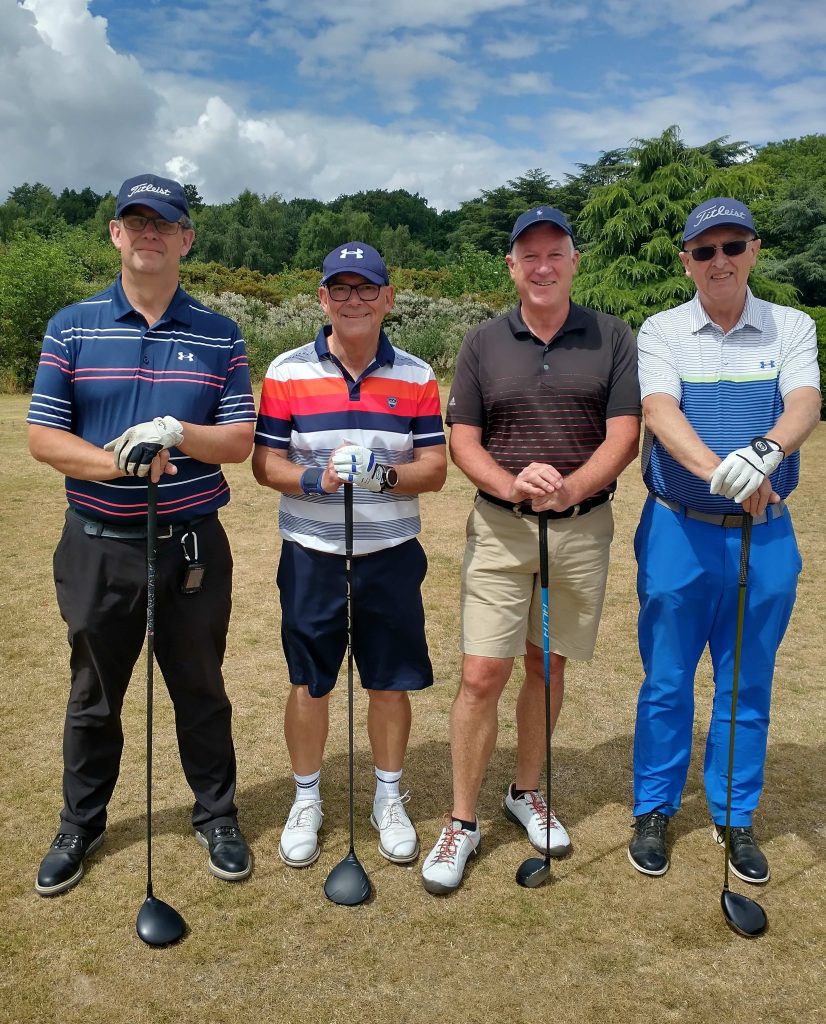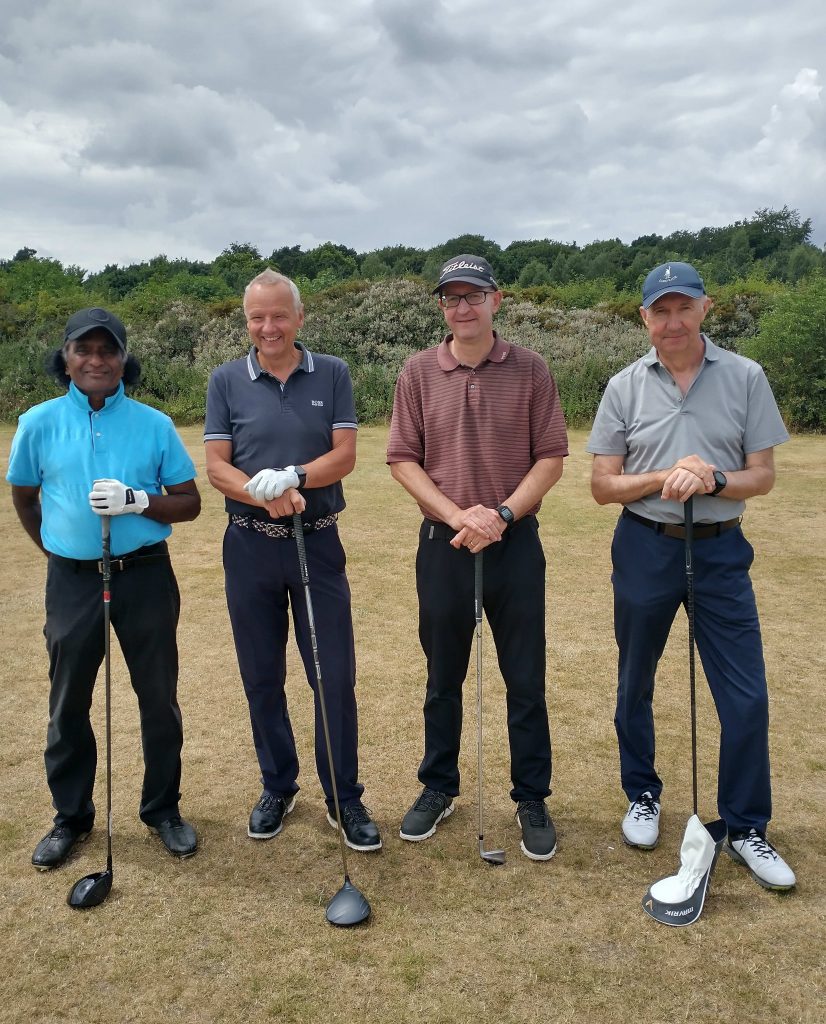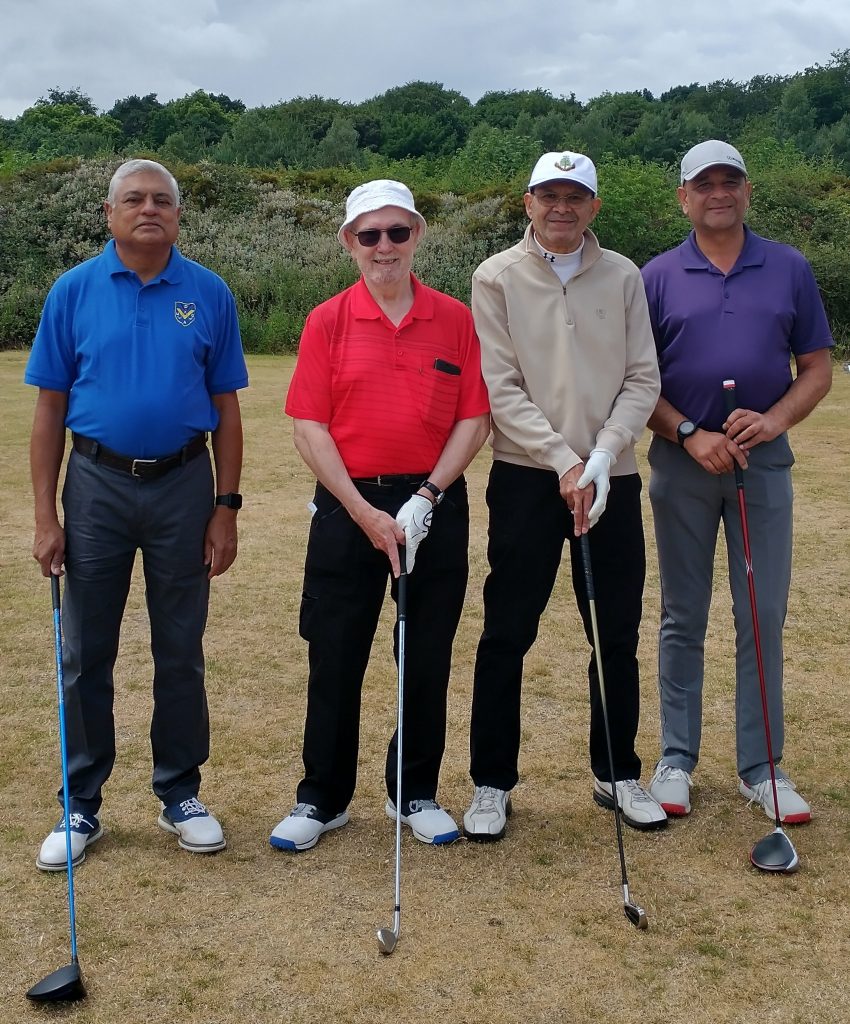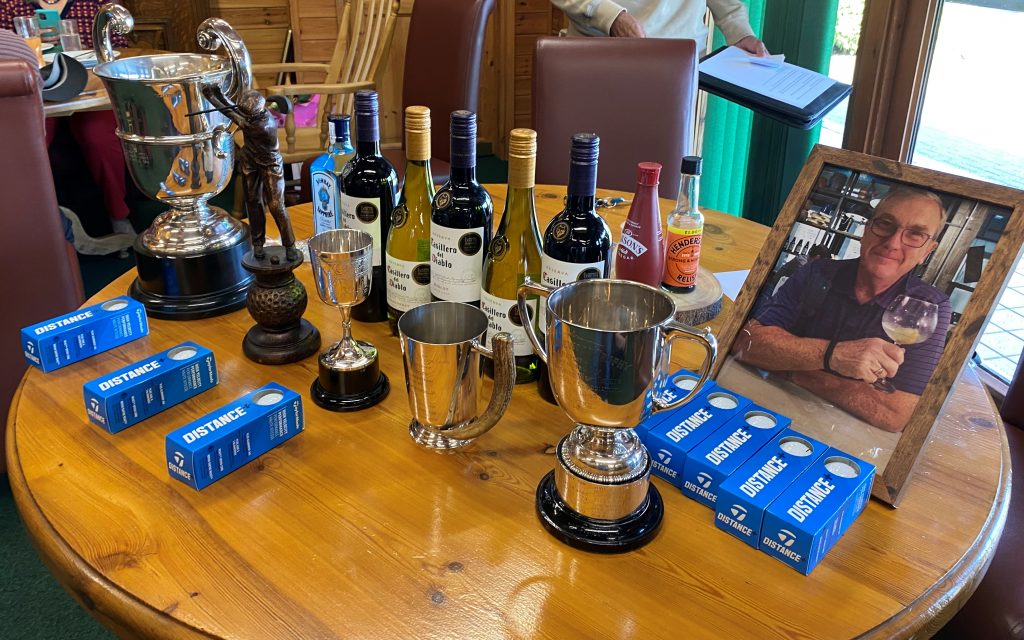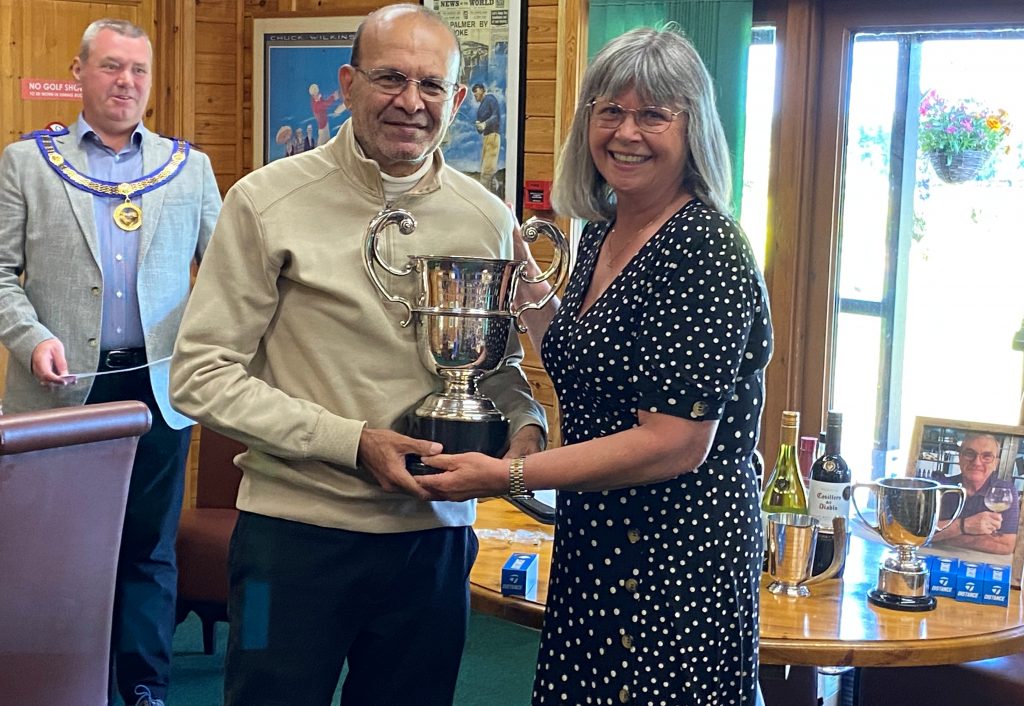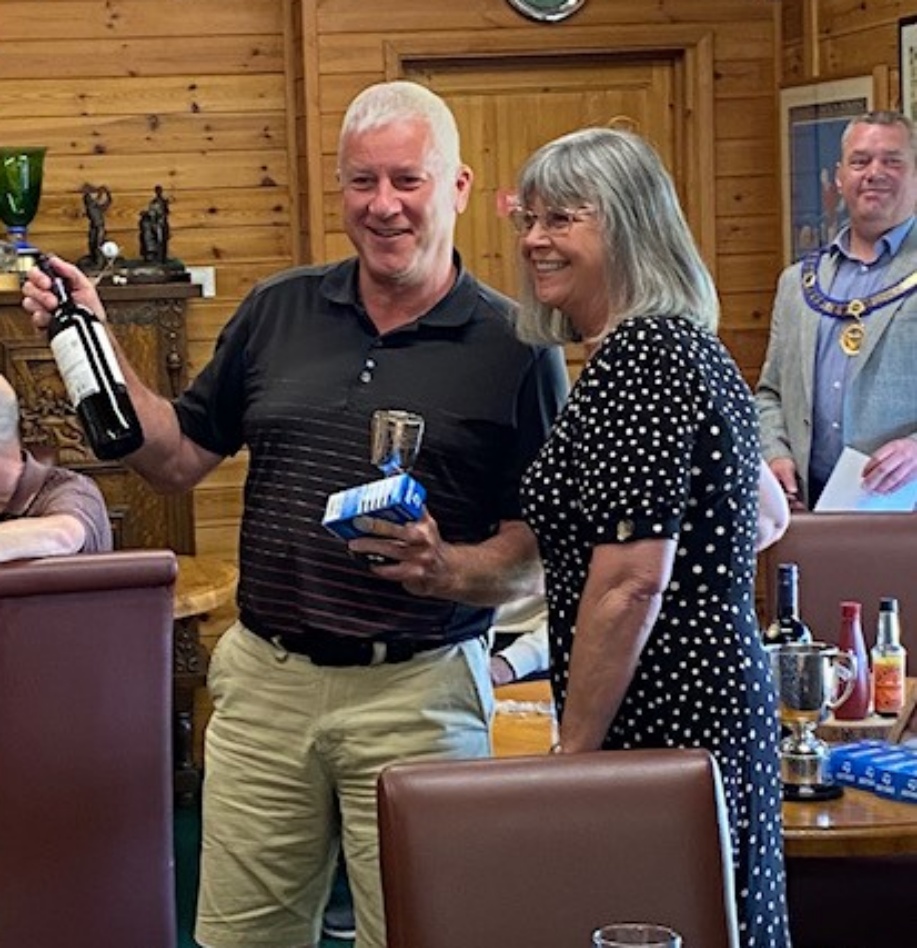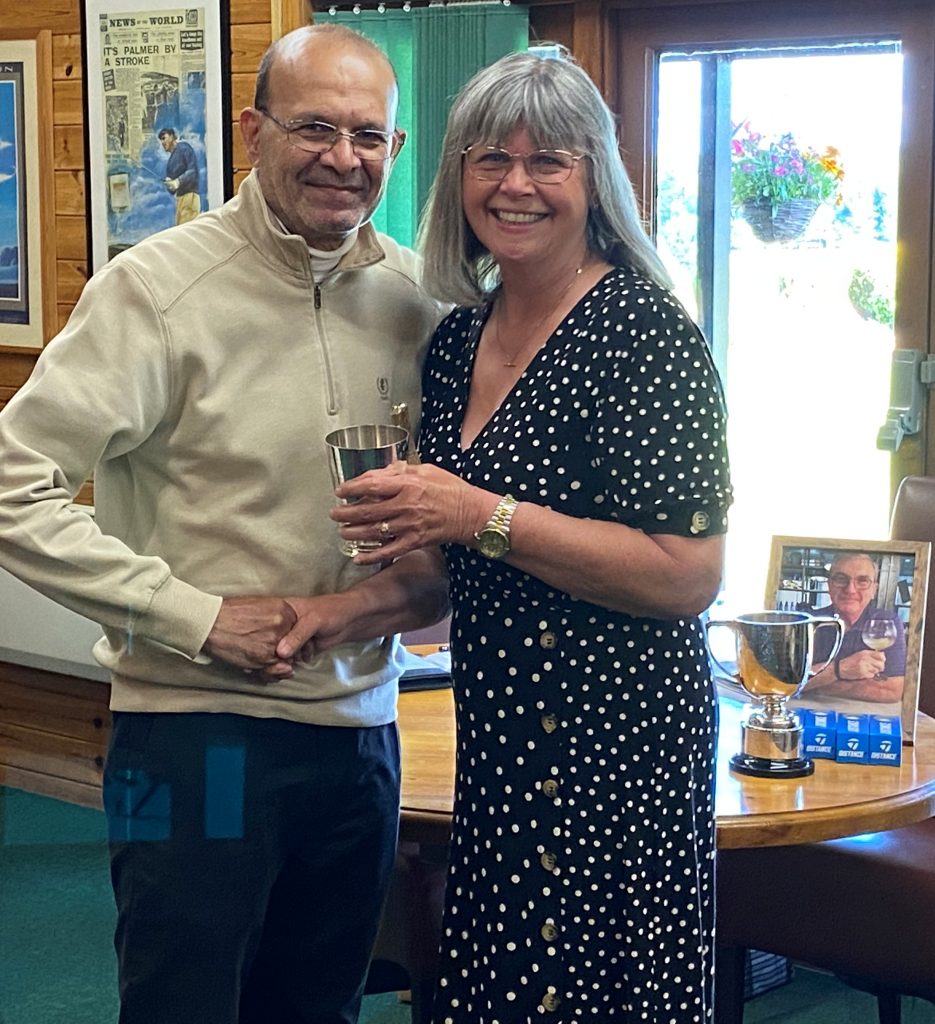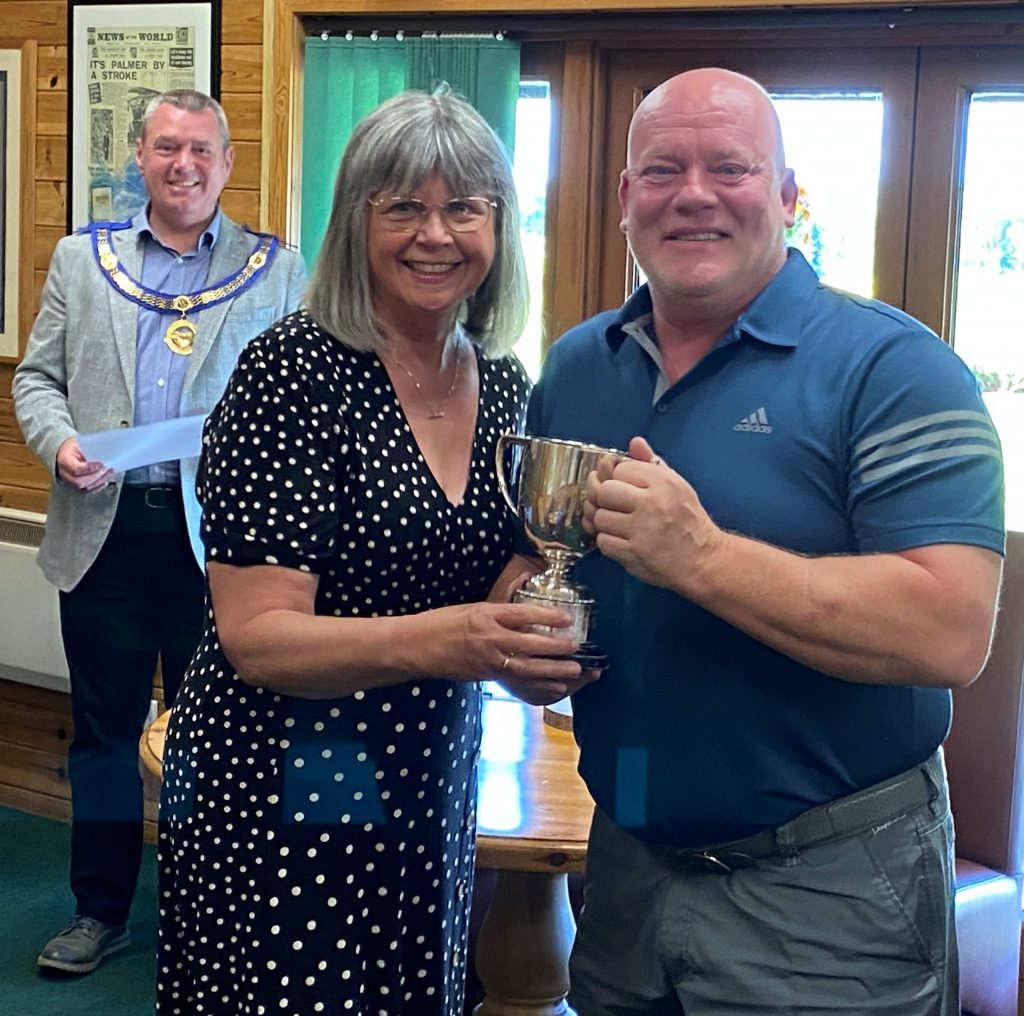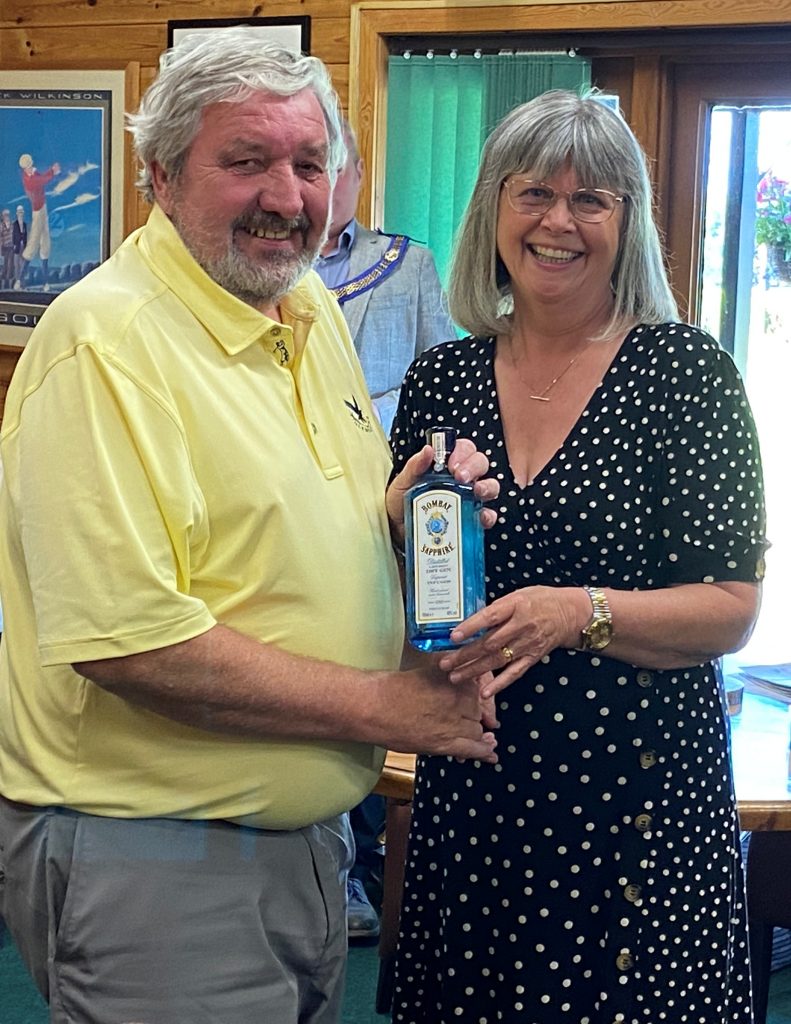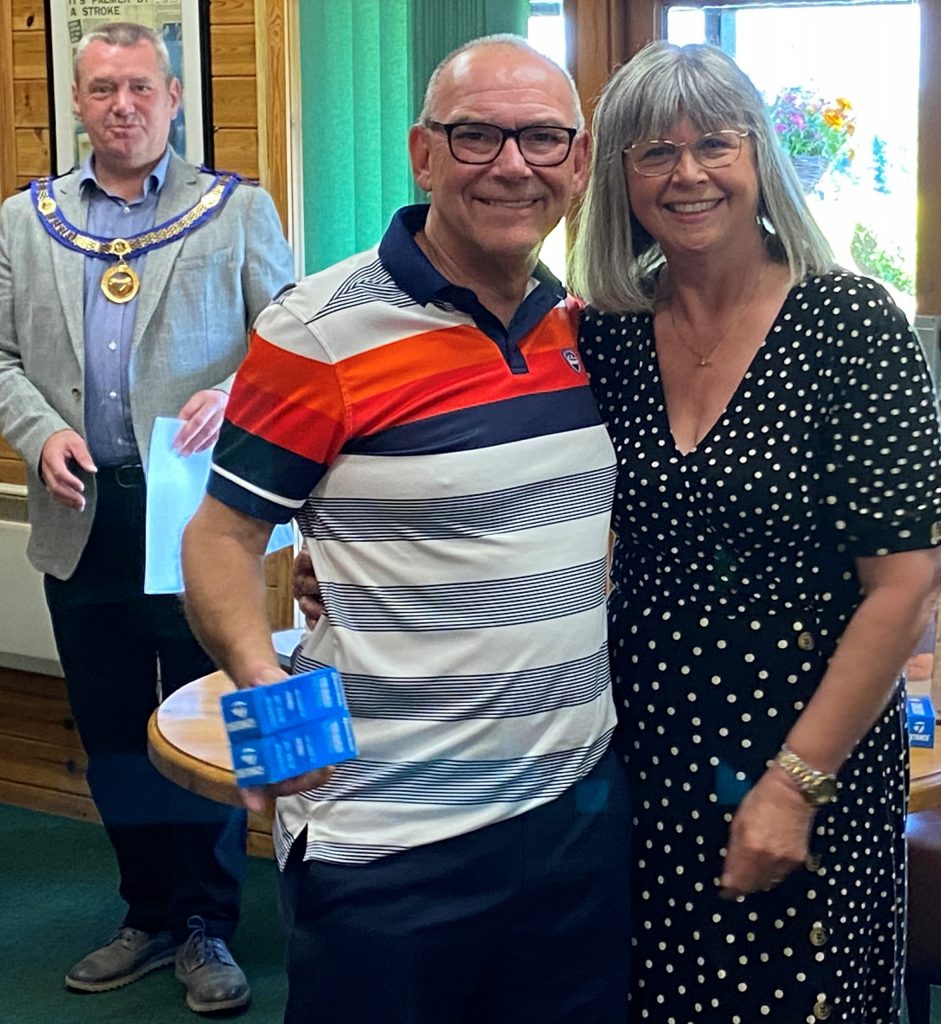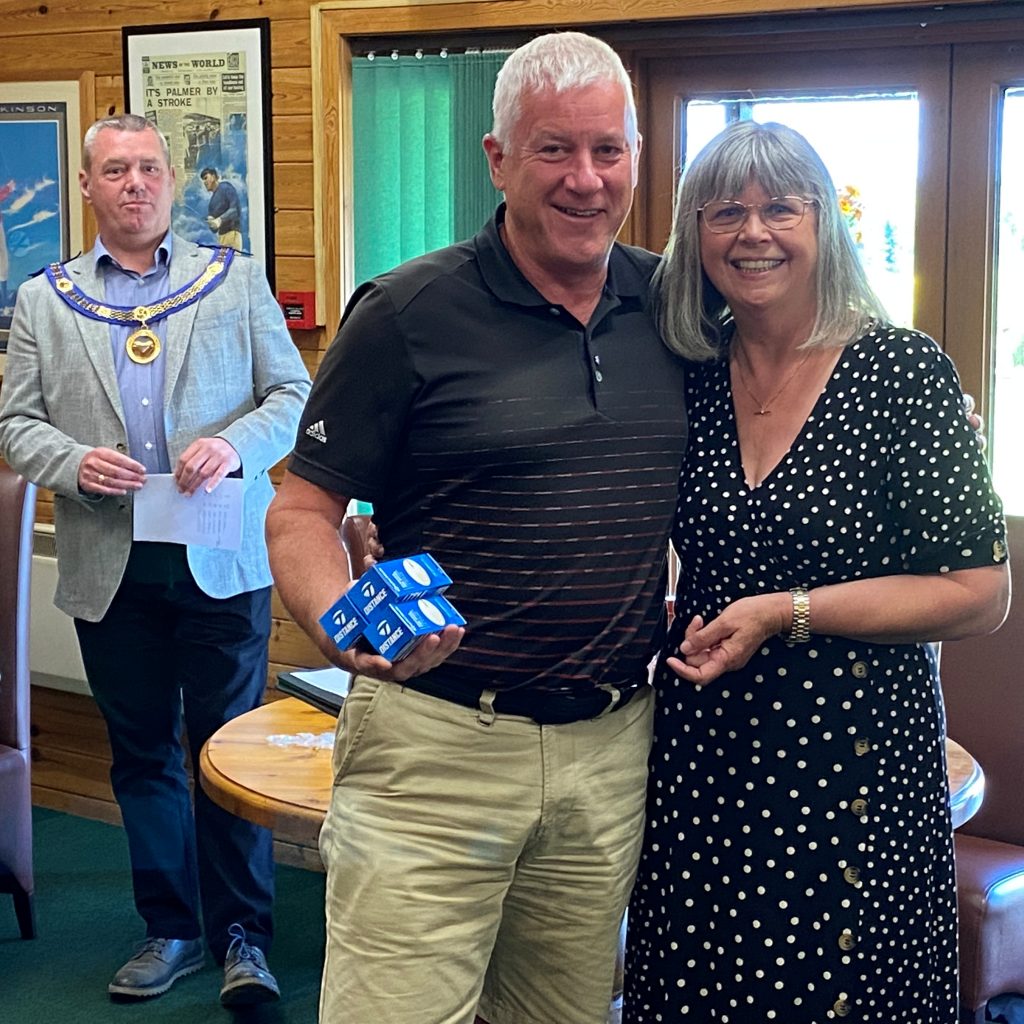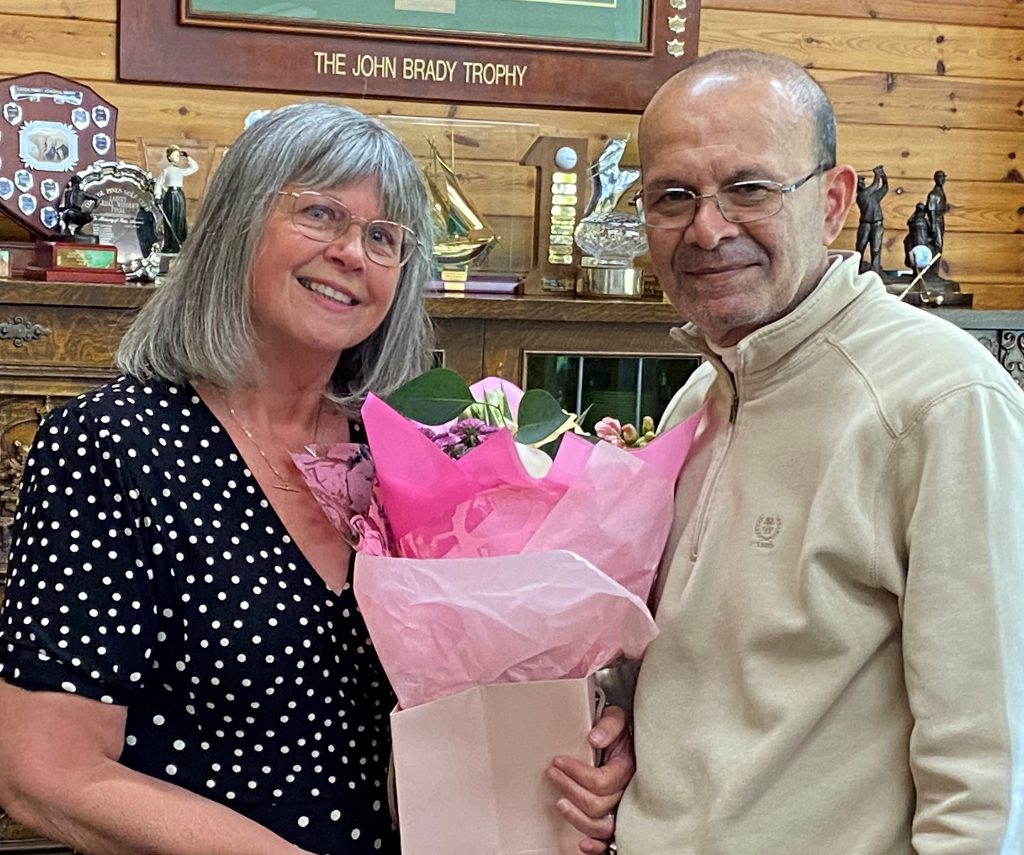 10th May 2022
Bro. Jan Davies passed to the Second Degree. Bro. Jan was an outstanding candidate and had clearly put a lot of effort into learning his ritual, a great evening was had by all.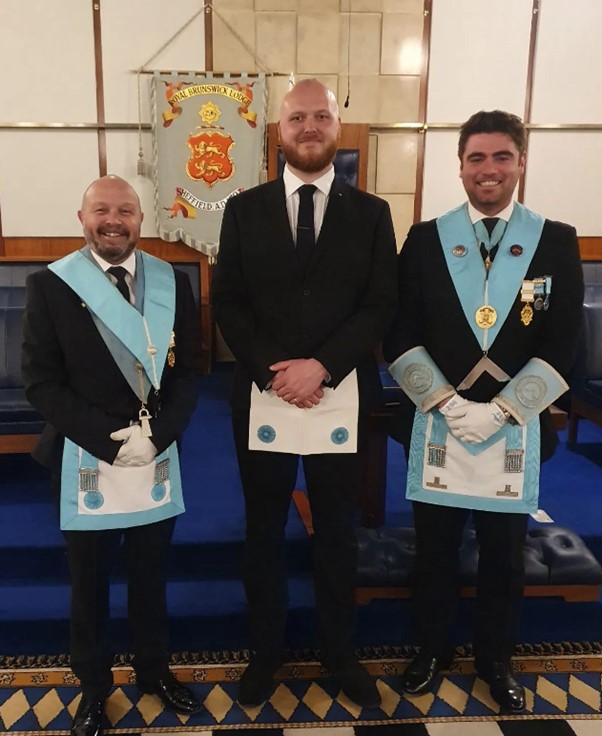 11th April 2022
A very special occasion for Royal Brunswick Lodge as we celebrated W.Bro Terry Hobson's 60 years in Freemasonry. Our very own W.Bro Brian Littlejohn APGM presented Terry with his certificate and it was great to hear some stories from Terry's life.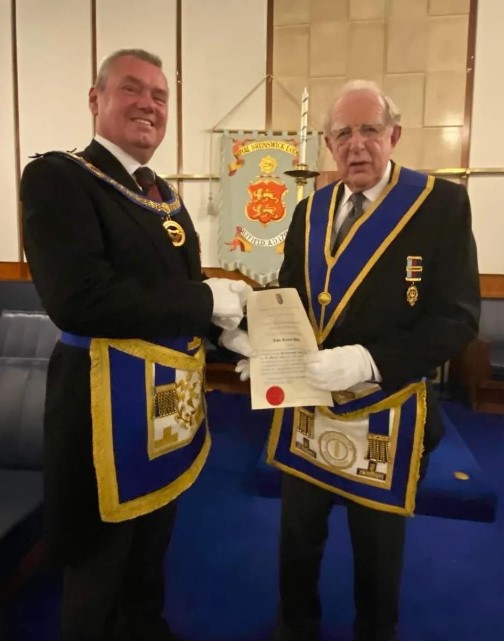 April 2022
The new Lodge t-shirts are a great way to spread awareness of Freemasonry to anyone who may be interested. Here, our Worshipful Master is representing Royal Brunswick in the office on dress-down Friday.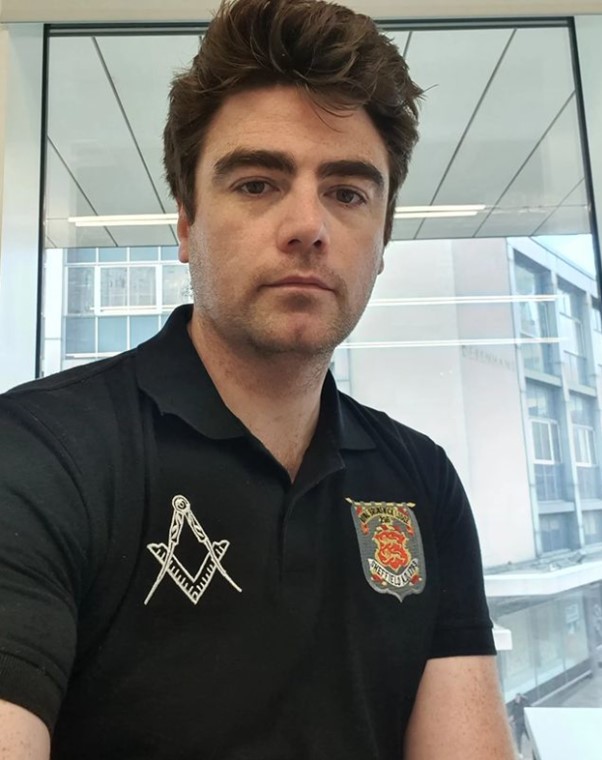 March 2022
The Lodge was represented excellently at the Sheffield half marathon by Bro. Andy Taylor and his wife Carrie. Carrie and Andy served as marshal's throughout the day and were resplendent in their Royal Brunswick t-shirts!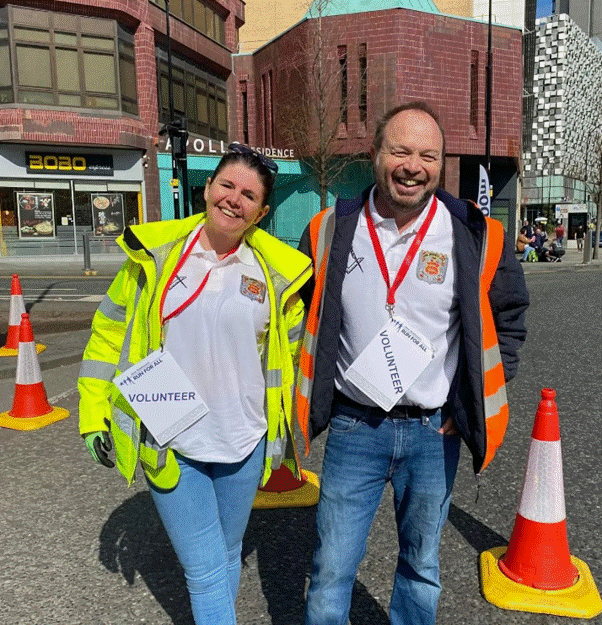 21st March 2022
The Worshipful Master, Bro. Andy Taylor and Bro. Ryan Hague made the journey North to visit York Lodge 236. Sitting in the shadow of the Minster, the Masonic Hall is a beautiful building with a rich and fascinating history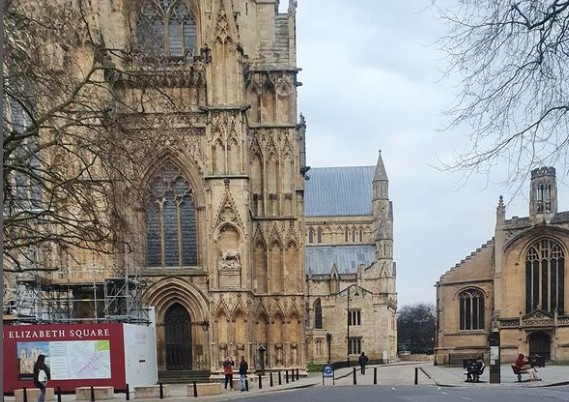 2nd of March
The Worshipful Master, W.Bro Brian Littlejohn and Bro. Andy Taylor attended the re-purposing of the St. Peter & Harmony Lodge no. 600 at Baildon Masonic Hall last night. The Lodge has been reborn as a special interest Lodge for Brethren who are enthusiasts of craft beer and real ale. Two representatives from @brewerysaltaire were present to provide some thoroughly fascinating insight into how they make and market their beer.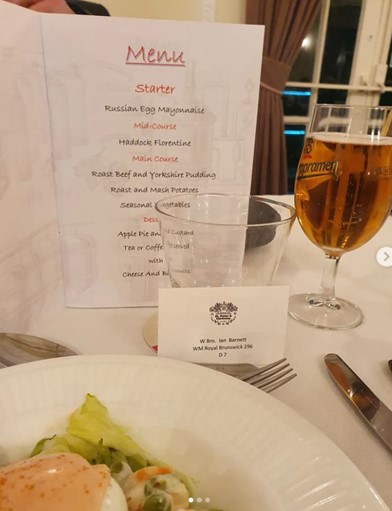 14th February 2022
The Lodge was delighted to welcome our newest member. Bro. Jan Davies was Initiated in due and ancient form by the Worshipful Master, assisted ably by his officers. A fantastic evening was had by all and we're looking forward to getting to know Bro. Jan as we guide him along his Masonic journey.