Lodge meetings are held on the second Monday of every calendar month except July and August.

Freemasons enjoy visiting other lodges and receiving visitors from elsewhere. Royal Brunswick are no exception. Visitors are always welcome to attend our meetings and subsequent festive boards.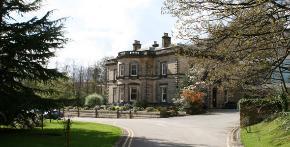 2019 Regular Lodge Meetings (6:15pm):
 All meetings tyle promptly unless otherwise advised on the summons.
14th January – Passing
11th February – Raising
11th March – Short Talks
8th April – Charity Update and White table night
13th May – Installation of WB Brian Littlejohn as APGM.
 10th June – Initiation
 9th September – Raising
14th October – Short Talks
 16th November – Passing
 14th December – Installation
Lodge Rehearsals are from 8pm on the Thursday preceding the meeting night
Lodge Committee Meetings (from 7pm):
4th April
5th September
Advancement Meetings (from 8pm):
7th March
10th October
Lodge Social Committee Meetings (from 7pm):
7th February
6th June
Lodge Members Dinner:

14th November
Social Events:

8th March (from 7.30pm)- Pie & Pea Quiz Night The Ranmoor Parish Centre (S10 3GX)

13th July (At 12:00pm) – Nick Wright Memorial Clay Shoot – The Boar shooting ground on Woodhead Pass towards Glossop

20th July (from 1.00 pm) – Summer BBQ -458 Redmires Road, SHEFFIELD, S10 4LG.

19th October- Ladies Night, Tapton Hall

Fraternal Visitations:
King Egbert Lodge No. 4288 Installation – Tuesday 5th March
Palatina Lodge No 1022 Mannheim, Germany – Saturday 22nd June

Other events may be organised and will be advertised.